Freelancing is NOT DEAD!
In fact, freelancing and remote work has now become a major and critical part of all businesses big and small. Freelancers can now have the opportunity to grow and thrive like never before. The future of all businesses will continue to embrace and encompass freelance work as it evolves continuously
One freelancing platform that stood the test of time and is now flourishing is FIVERR
Get Ready To Start Building Your Online Empire Five Bucks At A Time!
Compared to other traditional freelancing platform, Fiverr removes a lot of doubt and guesswork from the freelance process.
If you are looking to earn a full-time income, you have to learn how to use Fiverr the right way.
You don't have to play the Fiverr freelancing game to lose!
Dear Prospective Freelancer,



Fiverr has taken the internet by storm.
There is really no other way to say it. This little freelancing platform that could has totally transformed people's expectations of getting and providing freelance services through an online exchange format.
It seems that Fiverr has solved the two most common problems freelance platforms have historically struggled with.
Fiverr not only offers a ton of services from a wide range of eager providers from all over the world, but it also is able to pull in lots of buyers.
When you put these two factors together, it is no surprise that Fiverr has become the "go to" freelance service destination on the internet.
Fiverr has many testimonials of people claiming that their income on this platform has replaced their regular job's income.
But that's a big warning sign as using Fiverr the wrong way can be disastrous. You have to use Fiverr the correct way.
If you don't know what you're doing or if you don't have a strategy, you will end up wasting time and, yes, lot's of money that comes in the form of opportunity costs.
But, you are in safe hands
To Make It Easy, I've Put Together A systemetic step-by-step Guide that Will Show You Exactly How to Build Your Online Empire Five Bucks at a Time
No stones are left unturned when you get your hands on this now.
You will become a complete expert on this, and you'll get everything you need inside to do the same…
Here's A Sneak Peek Of What You'll
DISCOVER INSIDE Freelance Revival
Plus, a whole lot more…
Without a doubt, this is the easiest way to actually start making money off Fiverr!
Does This Sound Exactly Like WHAT YOU NEED?
But the BURNING question that you have in your mind is:
HOW MUCH IS THIS EXPERT TRAINING GOING TO COST ME?
Let's face it… If you hire an expert on this topic to show you how it's done, you can easily pay upwards of $1997 or more.
In fact, many potential freelancers have invested hundreds of thousands of dollars to hire a coach or guru to help them BUT ended up with dismal results.
But, you won't have to invest anywhere near that today. Freelance Revival gives you the exact training that many expensive coaches are using for their $1997 students
Today, you can get INSTANT ACCESS to this superb training for just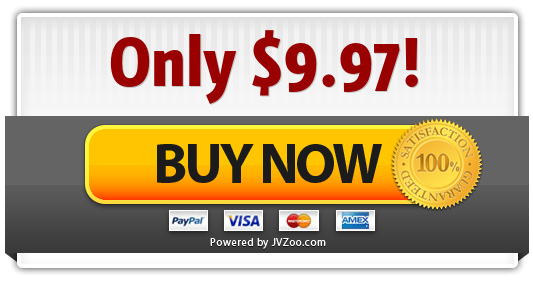 If you take action take action today, these FAST ACTION BONUSES are your's absolutely FREE
Freelance Revival Cheat Sheet
This cheat sheet is a handy checklist that makes it easy to get started.It breaks up the entire guide into easy-to-follow steps so that you can make sure you have all the highlights of everything covered inside right at your fingertips.
Freelance Revival - Mind Map
Some people learn better by looking at a mind map. The mind map gives you an overview of everything covered inside the guide. You can also print it out for quick reference anytime you need it.
Freelance Revival Resource Guide
This Resource Guide gives you a quick point of reference to all of the resources mentioned throughout the guide.
This makes it easy to plug-in and stick with what you're looking for.
The FREELANCE REVIVAL comes with a special 30 Day Money Back Guarantee
The FREELANCE REVIVAL Ebook will teach you how to master the Fiverr platform as a freelancer.
If for any reason that you come to the conclusion that after honestly applying 
the information in this book and it has not helped you in anyway, please contact us within 30 days for a complete refund of your purchase.
However, we do believe that the FREELANCE REVIVAL Ebook will greatly help you.
DON'T MISS OUT ON THIS LIMITED TRAINING BEFORE THE PRICE GOES UP
Thank you so much for taking the time to check out this very limited freelancing training at this great price. If you follow this training closely, you will have the potential to tap the power of Fiverr to make it your goldmine.
Good luck and I'll see you on the inside!
Best Wishes,
Joyce Stevens & Diana Davies
Marketing Honcho Copyright 2019
support@marketinghoncho.com