Hold On… Fast track your Fiverr Success with your own Smart Digital Agency Website. Start selling on Fiverr and direct to HIGH PAYING CLIENTS as early as tomorrow. Make A Full-Time 4 Figure Income With our  Done-For-You (DFY) Smart Digital Agency Website
Even If You Are A Newbie And Have Never Made A Dime Before
This Ready DFY
Smart Digital Agency

Is The Business That Will Make You Money in 2019
Dear Freelancer,
You have now got the Freelance Revival on your hands or even the video series of this course but somehow you feel you are not ready to start becuase there seems to be something missing.
You may be worried that prospective customers may not have confidence in your abilities or your lack of presence on the internet.
Or you may be worried that it will take you ages just to put a decent website together before you can start freelancing.
Now you get the opportunity to boost your confidence and FAST TRACK your freelancing career with our DFY Smart Digital Agency
(Even If You Have No Designing Skills Or Technical Knowledge)
Finally, This Ready
DFY
Smart Digital Agency Is The Business That Will Make You Money in 2019
It's about time that you stop spinning your wheels to no where and start a REAL BUSINESS
A business that you can be proud of, a business where you act, talk and manage yourself like a real businessman.
A business that does not rely on loopholes and algorithms to run.
A business that requires

ZERO

budget to run
A business that has more clients than you can handle.
DONE-FOR-YOU SMART DIGITAL AGENCY
To help you jump start your digital agency business, we will personally setup your OWN Smart Digital Agency website with all the bells and whistle.
With this website, you do not have to worry about domain name, hosting, design, services to offer, prices to charge and other things. All will be taken care of and you can profit immediately after the website is done.
WHY A DFY SMART DIGITAL AGENCY?
Building your own Digital Agency can be a tricky thing IF you don't know what you are doing. You don't know where to start and it can be time consuming. But with our DFY website, we eliminate all these uncertainties and give you a head start.
What Do You Get When You Hop On Board Our DFY Smart Digital Agency?
A complete and

ready Done For You (DFY) CUSTOMIZED Smart Digital Agency website which offers website design and other related services.

We will help you choose a Branded Domain

Secret Ingredient

 on your website that will land clients easily

( Worth $99 )

Advance training in setting up and operating your smart digital agency
Our

Client Getting Softare

special access
THIS IS A

COMPLETE AND TOTAL

SOLUTION. YOU DON'T NEED ANYTHING ELSE
No special or technical skills or knowledge required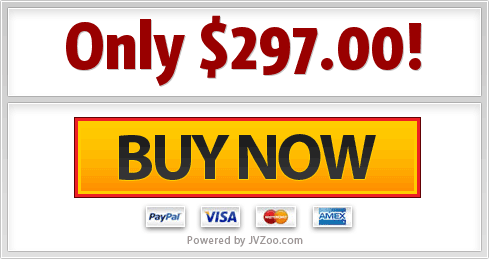 If you take action take action today, these FAST ACTION BONUSES are your's absolutely FREE
Where and how to look for more HIGH PAYING clients other than Fiverr using my FREE personal secret methods and techniques.
Special method that I employ to maximise client closure rate
How to choose the right business niches that has the potential to become your clients
My recommended business niches to work with
Exact templates that I used to land clients
Using my own little known traffic source to land clients easily
Just imagine. One paying client in your first 30 days would have paid for this DFY Smart Digital Agency Pro many times over. And with my private training course you will land more and more clients in the months to come refining your techniques to suit your style as you go along. The ball is in your court and it's up to you to take action.
How Much Will It Costs You To Own A

Smart Digital Agency

?
If you consider the value of the DFY Smart Digital Agency website and the advance training that I am giving, paying $997 or more is a no-brainer decision…
But, today you don't need to pay anywhere near that…
For a very limited time, you can get access to Smart Digital Agency for only $997 $297. But get in early because this offer will not last long, because as soon as all the spots are filled up, I will take this down immediately.
Don't miss out on this super low price because if you come back tomorrow, it may be gone
LIMITED SPOTS LEFT!
Don't miss out

And don't wait. Your 2019 opportunity to make money is RIGHT HERE! Click on the

SIGN UP

button below.
FAQ's
FFFFAFAQ
Q. I am a complete newbie. Can I still benefit from joining Smart Digital Agency?
A. A resounding yes! In Smart Digital Agency, we give you EVERYTHING to start successfully. Apart from the DFY website, we will guide you with step by step instructions on how to land clients through my advance training. No special or technical skills are required. I provide you with all the technical support that you require after you land the clients.
Q. Any investment required other than the price of this DFY website and training?
A. Apart from domain name and hosting, there are no other costs involved. ALL our client landing methods are FREE. We also have paid marketing but it is NOT REQUIRED and not encouraged.
Q. How much money can I make from this?
A. It is not easy to tell you how much you will make and we cannot make promises as we do not know your work effort. BUT if you seriously follow this system, you can easily land your first client quickly. To make more per month is a REALISTIC figure and again it depends on your efforts.
Q. Do you teach me how to land clients?
A. Off course! Apart from the DFY website, landing clients is the core of Smart Digital Agency. I will cover all the secret marketing methods to land clients so that you can successfully land your first client.
Q. How much time do I need to spend on this business?
A. I will be lying if I tell you 20 minutes per day is enough to make thousand of dollars. Real business does not work this way. Having said that, spending an hour or 2 per day is enough to get you going.
Q. Why are you charging this low for this website and training? I have seen similar training going for 10x the price.
A. This is a special price ONLY for customers of Freelancing Revival. The price will revert back to $997 after all the spots are filled.
Q. Can I do this from anywhere?
A. Of course! This business is location free. You can conduct this business from anywhere. As long as you have access to a computer and internet access, you are good to go.
Q. How long does it take for you to deliver my complete DFY Smart Digital Agency website?
A. It takes 7 days from the day of domain confirmation for delivery.
READY TO GET STARTED AND MAKE SOME MONEY?
Marketing Honcho Copyright 2019
support@marketinghoncho.com